Located in Sonstraal Heights
Walking distance of Cobble Walk Shopping Centre
---
La Vie Est Belle Retirement Village opened their doors at the end of 2004 and is located in Sonstraal Heights, Durbanville, within walking distance and is near Cape Gate Medi-Clinic and Shopping Centre. This modern Retirement Village offers 2 and 3 bedroom houses (Separate Title), Batchelor, 1 and 2 bedroom apartments and Assisted Living apartments (Sectional Title).
---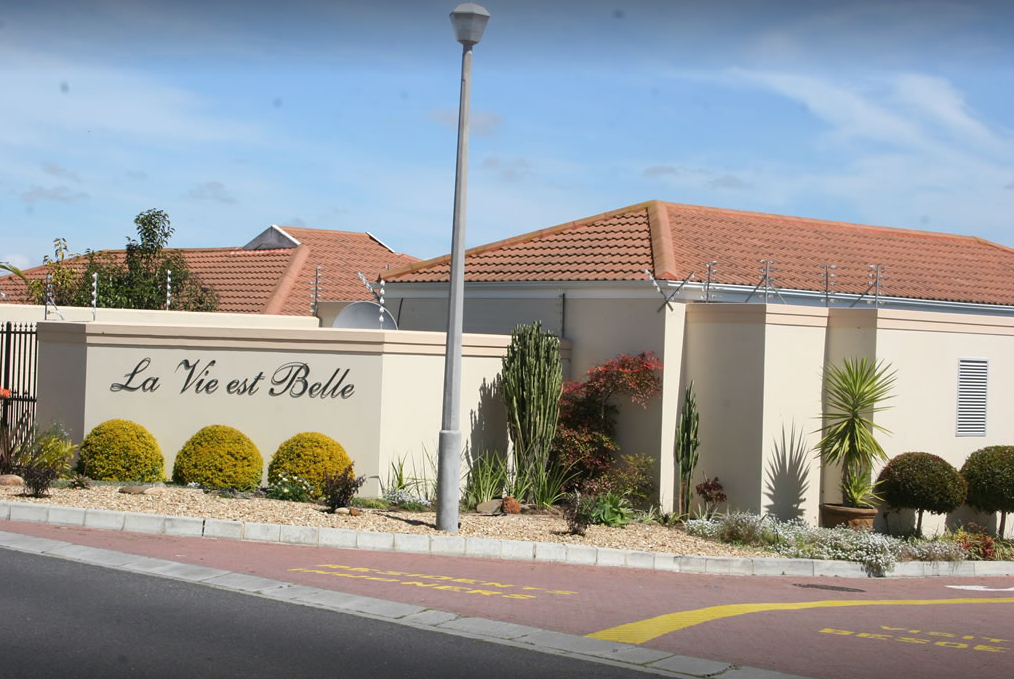 Geleë in Sonstraal Hoogte
Loopafstand van Coble Walk Winkelsentrum
---
La Vie Est Belle Aftreeoord het hul deure oopgemaak aan die einde van 2004 en is geleë in Sonstraal Hoogte, Durbanville, binne loopafstand van Coble Walk Winkelsentrum en naby Cape Gate Medi Kliniek en Winkelsentrum. Hierdie moderne Aftreeoord bied 2 en 3 slaapkamer huise (Eietitel), Eenmans , 1 en 2 slaapkamer woonstelle en Hulpsorg woonstelle (Deeltitel).
---