Located in Oostersee / Parow
Our home offers single and double rooms for Residents
---
Daily meals are provided for our residents in the bright, communal dining room and special dietary requirements are offered. Rooms and apartments can be set up according to taste. Regular room and laundry services are included. Under the supervision of registered nursing sisters, trained personnel provide excellent medical and compassionate care for the elderly. Our home offers 50 free-standing residential units in a beautiful setting. By purchasing a Unit you are entitled to Life Right ownership in SJ Gardens. Paved and well-lit walkways allow walking during the day and in the evening. Included in the monthly levy, is the service of a qualified nursing sister and a weekly cleaning service. A slightly heated swimming pool serves the residents.
---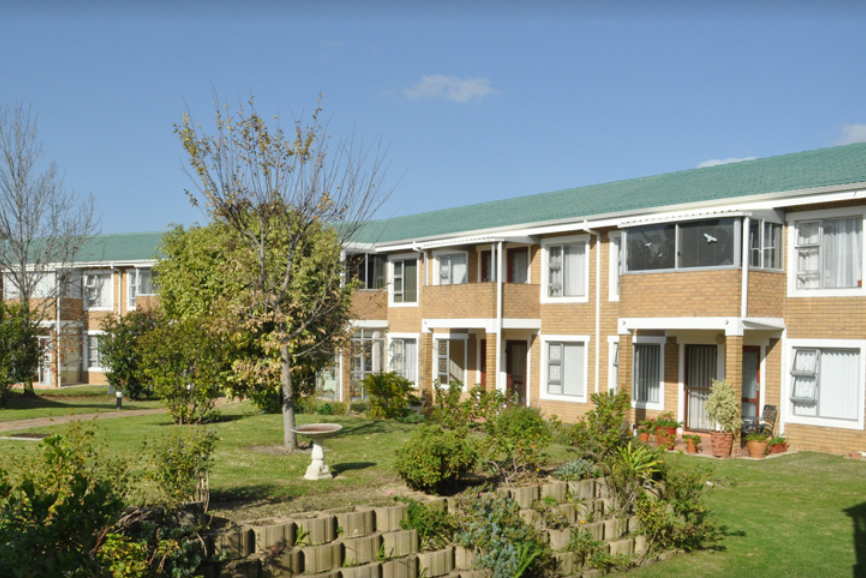 Geleë in Oostersee / Parow
Die oord bied enkel- en dubbelkamers vir die inwoners
---
Daaglikse etes word voorsien vir ons inwoners in die helder , gemeenskaplike eetkamer en daar word ook voorsiening gemaak vir diegene met spesiale dieetvereistes. Kamers en woonstelle kan volgens inwoners se smaak opgegradeer word. Gereelde kamer en wasgoed dienste is ingesluit. Onder die toesig van geregistreerde verpleegkundiges asook opgeleide personeel, bied St. Johannis Heim 'n uitstekende mediese en barmhartige sorg vir die bejaardes. Ons huis bied 50 vrystaande residensiële eenhede in 'n pragtige omgewing . Deur die aankoop van 'n eenheid is jy geregtig op Lewensreg eienaarskap in SJ Gardens . Geplaveide en goed beligte paadjies laat toe dat inwoners gedurende die dag asook die aand kan rondloop. Ingesluit in die maandelikse heffing , is die diens van 'n gekwalifiseerde verpleegsuster en 'n weeklikse skoonmaak diens . St. Johannis Heim bied ook 'n effe verhitte swembad.
---