Located in Oak Glen Bellville
Offers all the services and security you need
---
Relax and enjoy your retirement.  It is designed to ensure quality of life and carefree living.  A comprehensive security system as well as basement parking will add to complete peace of mind.  Units are sold as sectional title apartments with joint ownership of common property. Excellent investment!
Three different apartments are available:
Studio apartments
One Bedroom apartments
Two Bedroom apartments
All units have:
A built-in oven and hob (excluding studio apartments)
Points for DSTV and air-conditioning
Telephone available in Units.
Frail Care
24 Hours nursing services will be available to the 30 bed frail care.  Single bedrooms are available.
---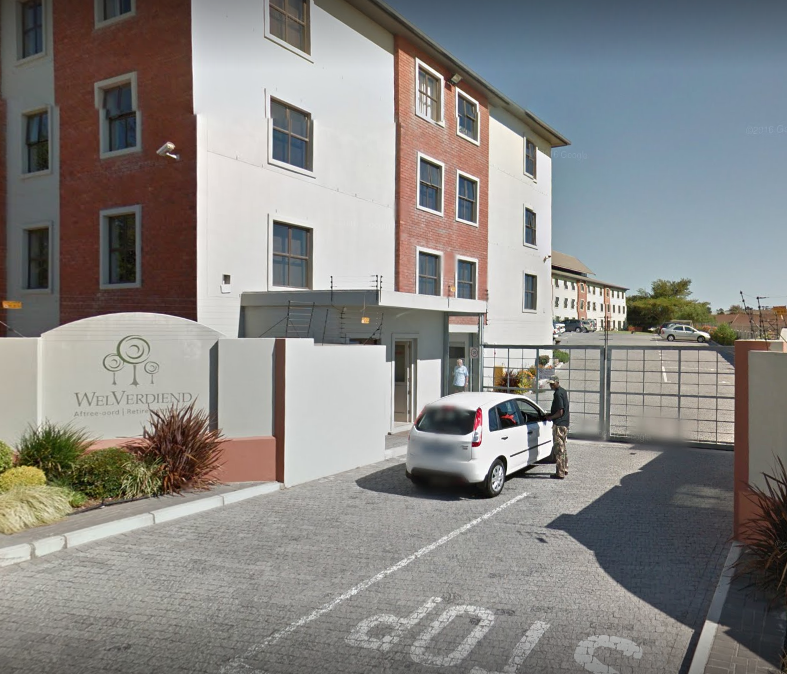 Geleë in Oak Glen Bellville
Bied al die dienste en sekuriteit wat jy nodig het
---
Ontspan en geniet jou aftrede. Dit is ontwerp om die kwaliteit van lewe en sorgvrye lewe te verseker. 'N Omvattende sekuriteit stelsel sowel as kelderparkering sal bydra om gemoedsrus te voltooi. Eenhede verkoop as deeltitel woonstelle met gesamentlike eienaarskap van die gemeenskaplike eiendom. Uitstekende belegging!
Drie verskillende grootte woonstelle is beskikbaar:
Eenmans woonstelle
Een slaapkamer woonstelle
Twee slaapkamer woonstelle
Alle eenhede het:
'n Ingeboude oond en kookvlak (uitsluitend Eenmans woonstelle)
Punte vir DSTV en lugversorging
Telefone in eenhede beskikbaar
Verswakte Afdeling
24 Uur verpleegdienste sal beskikbaar wees in die 30 bed verswakte afdeling. Enkele slaapkamers is beskikbaar.
---